Offering the Perfect Solution
to Commercial Roofing Problems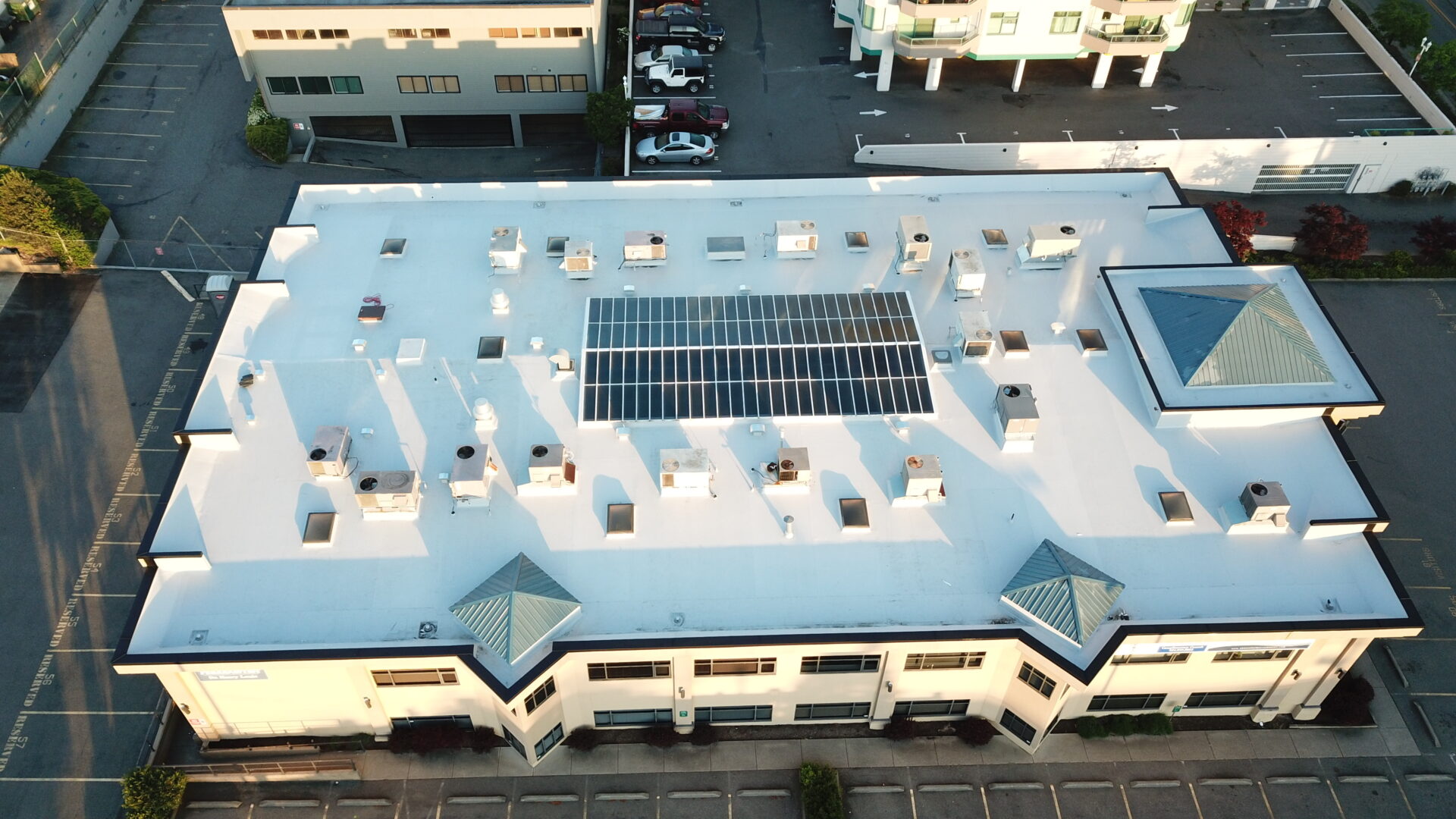 Thermoplastic single-ply roofing membranes are among the fastest-growing roofing products for flat and low-slope applications. They have gained broad industry acceptance for their many performance and installation advantages.
As demand increases for heat-reflective and energy-efficient roofing systems, thermoplastic polyolefin (TPO) single-ply roofing membranes continue to provide exceptional resistance to ultraviolet, ozone, and chemical exposure.
TPO single-ply membrane systems have been engineered to provide premium performance at a very cost-effective price.
There are very few products in the market today with a service life that of pre-painted steel . We manufacture and install custom metal roofing with 12 profiles to choose from.  Our custom flashing shop can produce any trims necessary to provide both form and function for the most descriminating client.
If you're in need of emergency repairs or regular maintenance on your building, give us a call, and we can accommodate you. A comprehensive maintenance package can be put together for your building's specific long-term needs, and emergency repairs can be made almost immediately. With our infrared technology, we can pinpoint water ingress areas and assess the extent of damages without opening up wall or ceiling cavities.