Increasing the Value of
Your Home With Quality Roofing
Your home is a major investment. Your roof is tasked with protecting that investment from ever worsening weather conditions. We can provide you with options to suit you and your homes needs, and guarantee experienced, knowledgeable installers will provide you with the best roof on the block.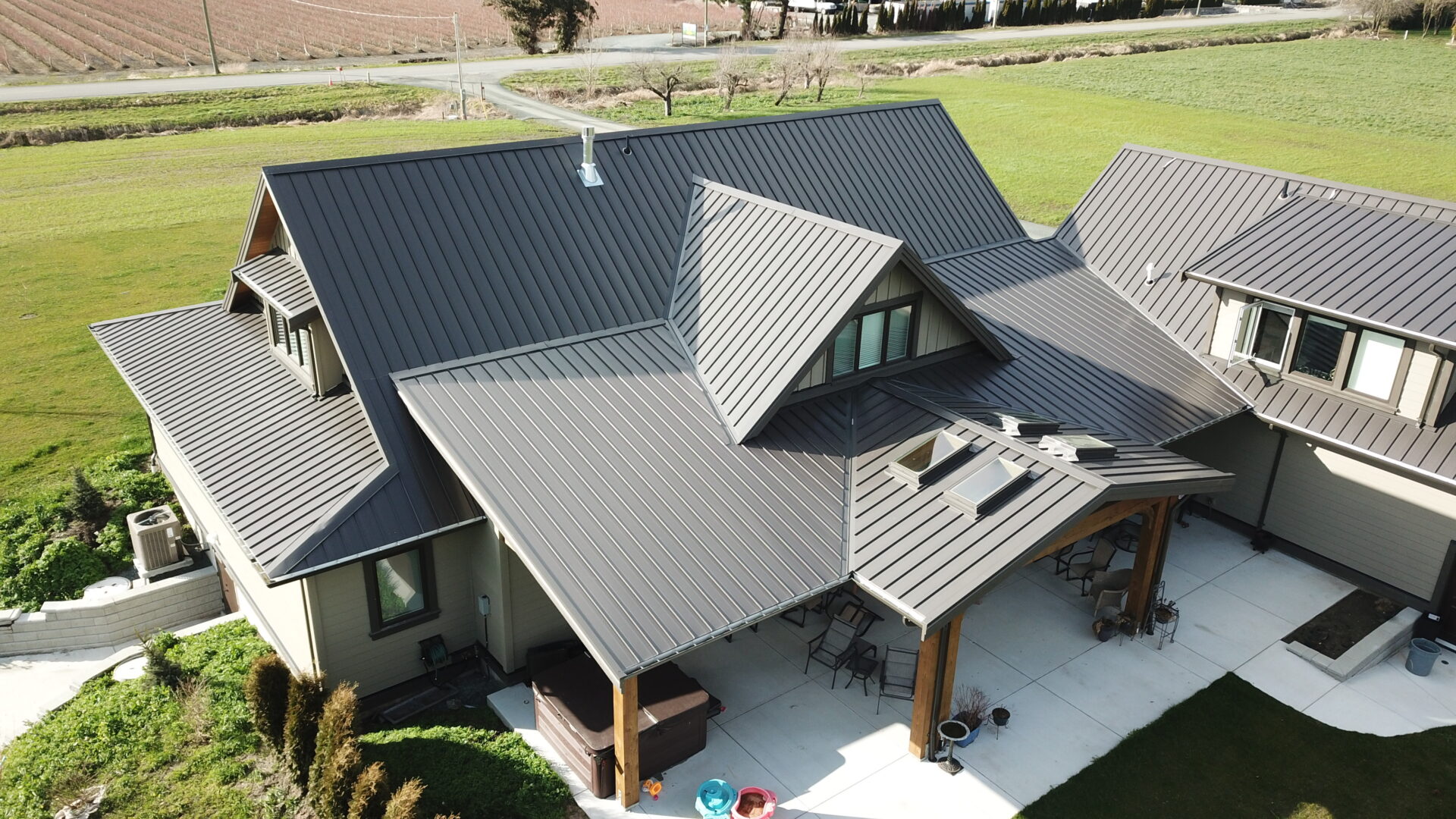 Today's consumers want to invest in a product that is durable, can withstand extreme weather conditions, and will increase the value of your property. Metal roofing systems are strong, long lasting, reliable, and maintenance free. They come in a variety of colors and profiles and will add a distinct and unique look to your home.
We manufacture all the metal roofing products you see here on site and in our facility in Abbotsford. From custom flashings to standing seam panels our cnc machines and operators make a perfect product every time.
We will install a custom metal roofing package that is cut specifically for your project. From the custom cut panels to the flashing details, all the material on your roof will be manufactured to fit precisely.
Composite shingles are designed to imitate natural products such as slate, cedar shake, and clay tile. These products are extremely durable, have exceptional warranties and can last a lifetime. When choosing a composite shingle it is as important to look at the track record of the manufacturer, as the material itself. With many products entering and exiting the market every year, we will help you decide on a product you will be confident in.